10 Quick Things You Can Do Tonight That Will Make You More Productive Tomorrow
Are you slow in the morning? Is the rush out the door less of a rush and more of a slow jog? When people refer to you, you're less hare and more tortoise. Well that can change. If you simply follow these incredible productivity hacks, your day will get off to a much better start. Now you can enjoy coffee or tea instead of chugging it down in scalding gulps!
1. Go to Bed EARLY!
Let's start with an easy one. If you go to bed earlier, you will get up earlier and it will give you more time to get ready.
2. Pack Your Bag the Night Before
Instead of trying to stuff everything into your work bag as you run out the door (you will inevitably forget an important document) do this all the night before when you do not have a time frame to meet.

3. Lay Out Your Outfit the Night Before

If you want to make sure you are out the door on time lay out your suit the night before. This way, you can slip right into it instead of trying to find something to wear. Also, you will notice if you are missing something important (like a clean shirt) and it will give you a chance to wash and dry it instead of coming up with a quick fix over breakfast.

4. Leave a Pre-Made Lunch in the Fridge
By making a lunch the night before, you can spend more time on it and be mindful of what you are eating. It sure beats a random assortment of pantry items you toss into your work bag.

5. Meditate Before Bed
You need to clear your mind before passing out. Meditating will help you clam down and free your mind of those stray work thoughts that could otherwise keep you awake.

6. Make a To-Do List
Figure out exactly what you need to do the next day. With this list in hand, you can hit the ground running.

7. Close Your Apps and Keep the Bedroom Screen Free
Give yourself enough time before meditation to clear your mind. Don't keep checking your email. Leave work in the home office or living room where it belongs.

8. Have All Your Stuff By the Door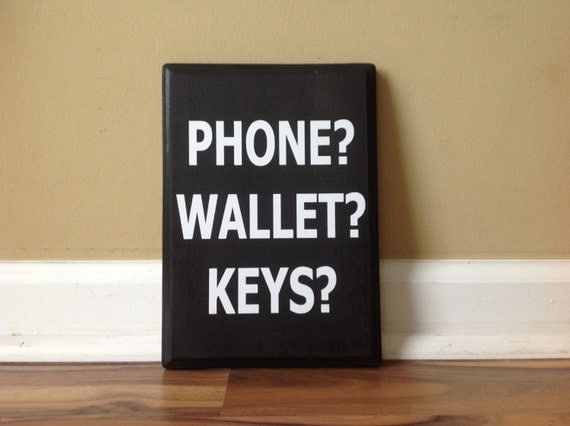 Designate a spot by the front door for all of the things you need to take with you. Car keys, phone (on charger), and wallet, along with your work items should be left in the same space here. The only thing you can't include here is your lunch.
9. Drink Some Water or Tea
This will assist with calming you down and clearing your head.

10. Do Something Fun
If you focus too much on the upcoming day, then it will make you procrastinate on getting to sleep, which will slow you down in the morning. Enjoy a fun activity with your free time!